Kingdom Goldens is proud to present
The "Cartoon" Litter
4 girls and 6 boys
born June 21, 2012
Red Girl, Light Blue Boy, Orange Boy, Green Girl, Pink Girl,
Yellow Boy, Dark Blue Boy, Rose Girl, Purple Boy, Black Boy
Sire: GCH,CH Tempo's U've Got What Get's Me "Player"
Dam: Kingdom's Naughty Nightie "Teddie"
Both parents have OFA Hip Clearance,
OFA "Normal" Elbows, Heart Clearance,
and a yearly CERF Eye Clearance
(a special thanks to the wonderful Dr. Esmond and his staff
for a safe delivery of all 10 babies)
*There are no puppies currently available from this litter.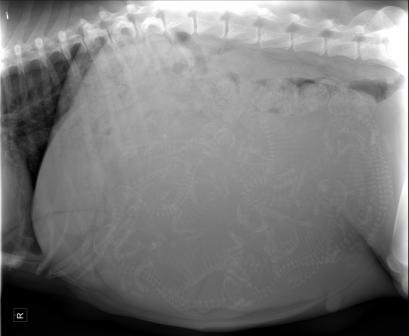 here they are...10 babies on June 18
Presenting the "Cartoon" Litter: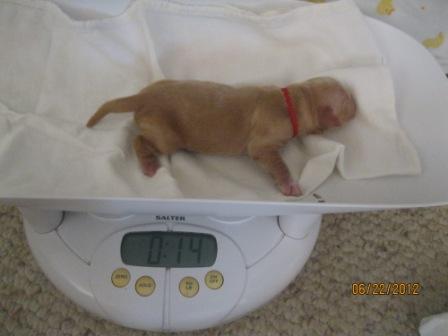 Red Girl "Minnie"
Light Blue Boy "Casper"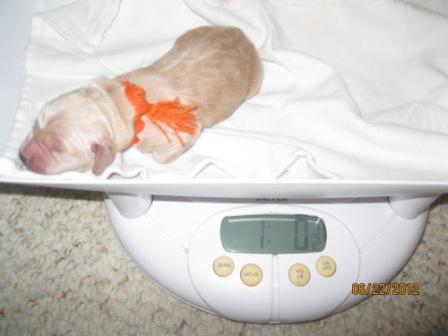 Orange Boy "Tigger"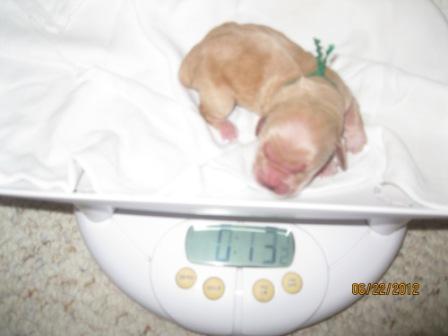 Green Girl "Lucy"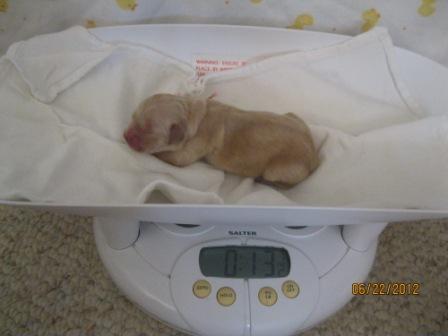 Pink Girl "Madeline"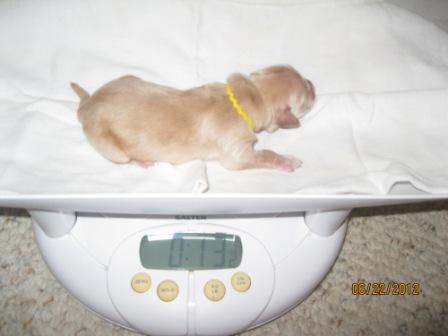 Yellow Boy "Pluto"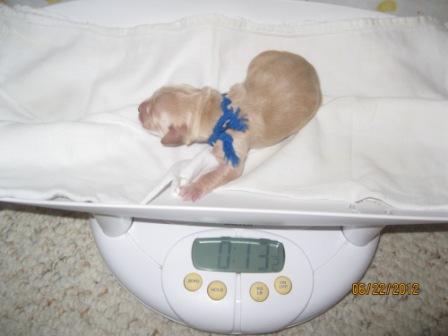 Dark Blue Boy "Linus"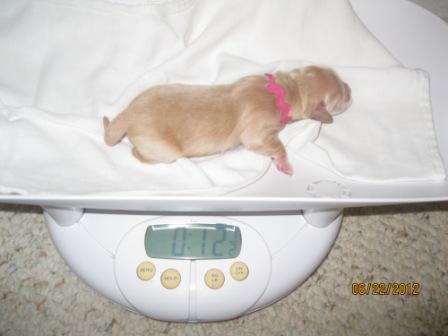 Rose Girl "Roo"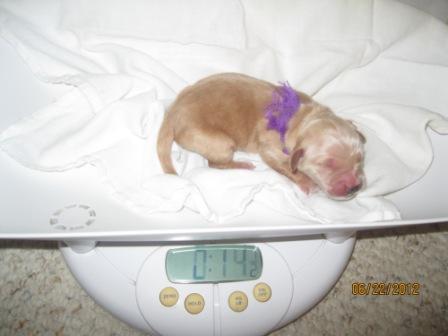 Purple Boy "Kipper"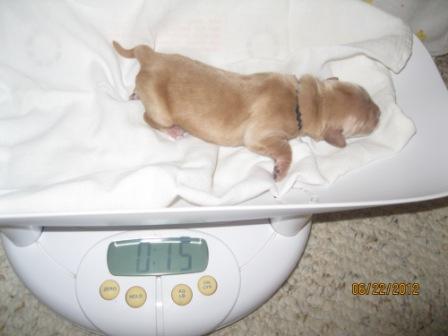 Black Boy "Mickey"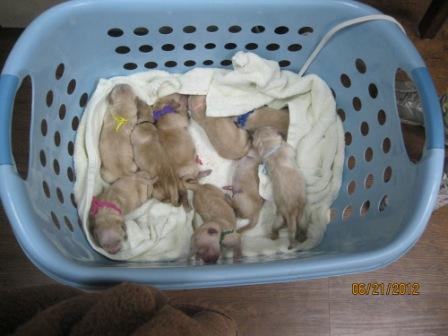 Cartoon babies minutes old...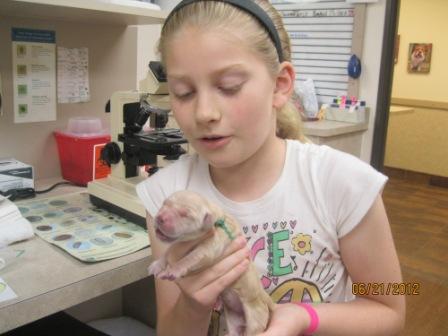 Newborn "Lucy"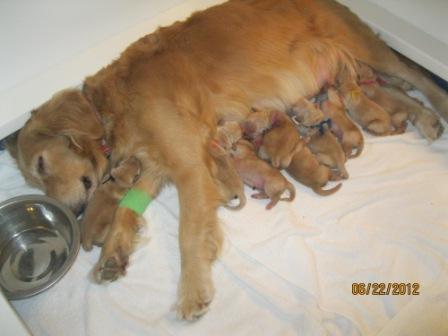 Home at last...one day old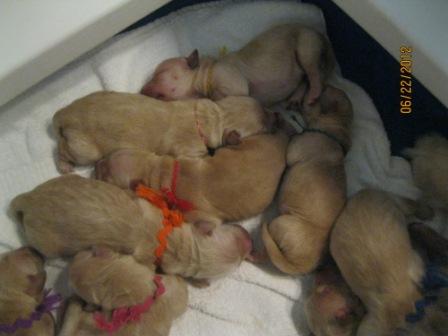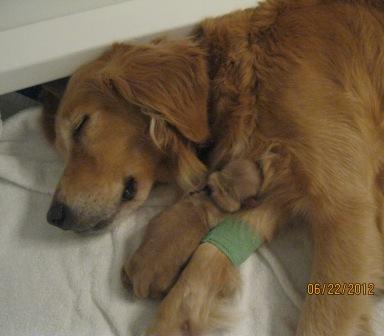 Teddie and one day old Mickey...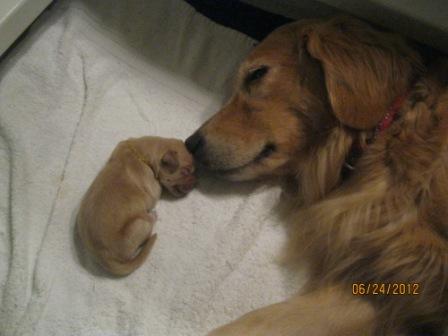 Teddie and Pluto...3 days old
The Cartoon Kids are 10 days old: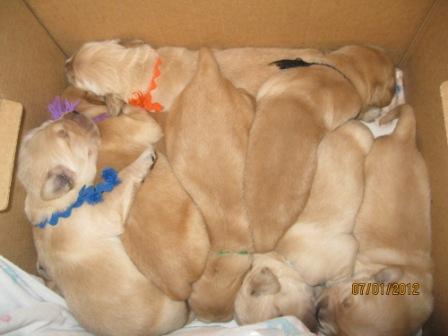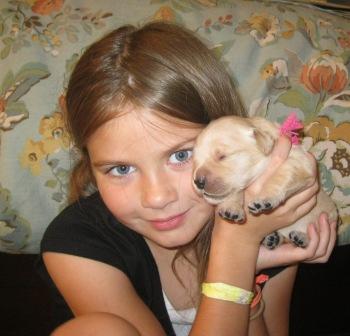 Roo...
Minnie 20 oz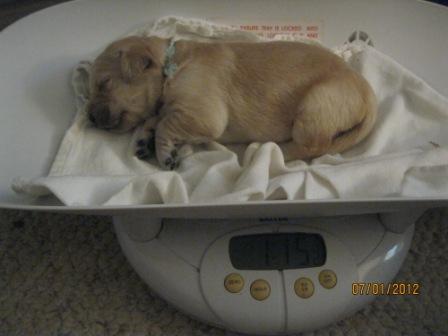 Casper 31.5 oz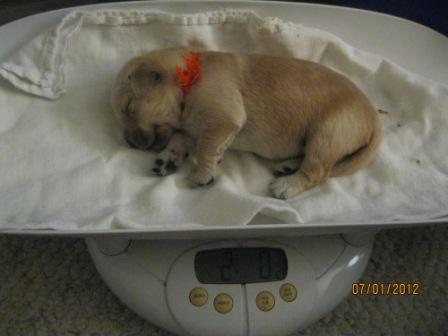 Tigger 2 pounds .5oz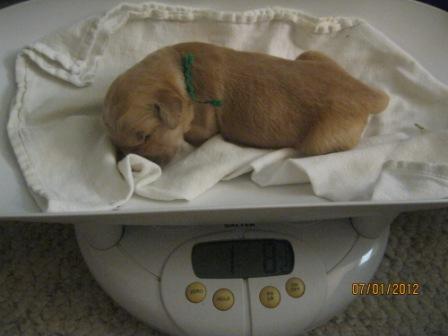 Lucy 24.5oz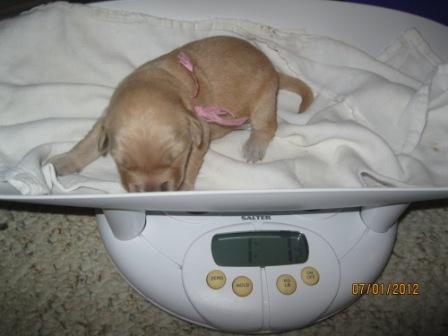 Madeline 23.5 oz
Pluto 27 oz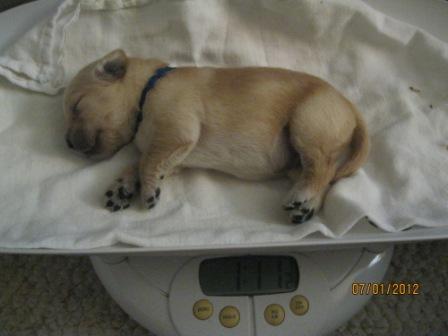 Linus 27.5 oz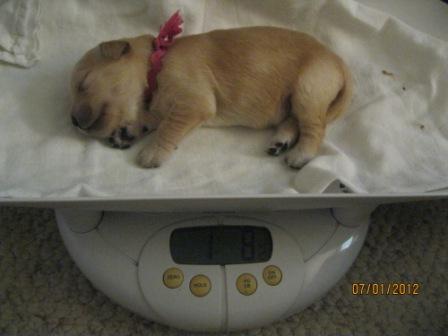 Roo 24.5 oz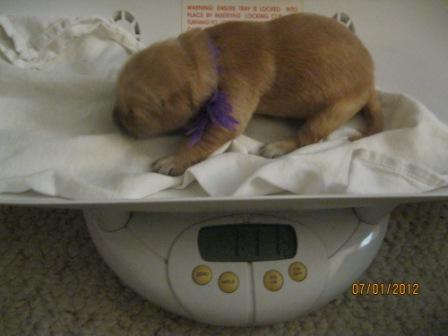 Kipper 27.5 oz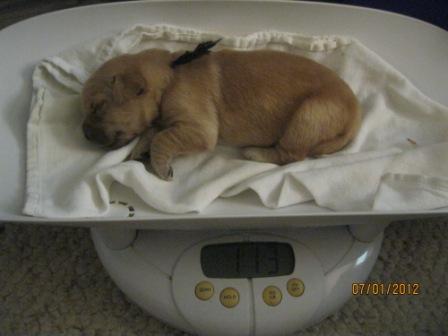 Mickey 29 oz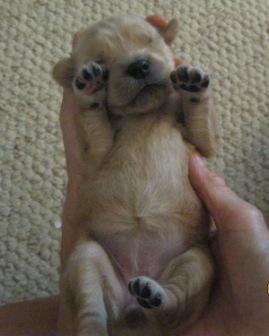 Sweet baby Minnie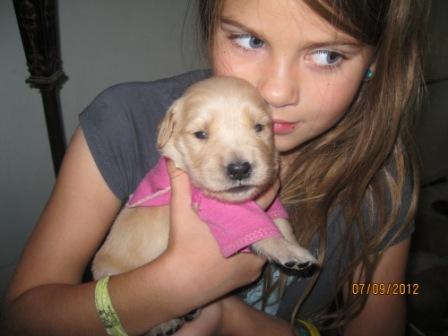 Baby Roo...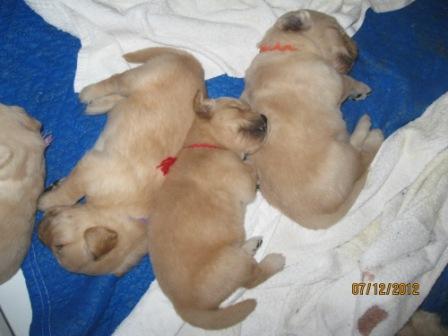 Kipper, Minnie, Tigger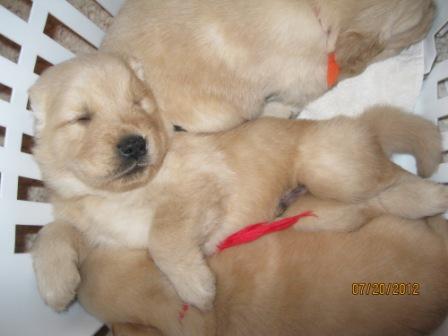 Mickey 4 weeks old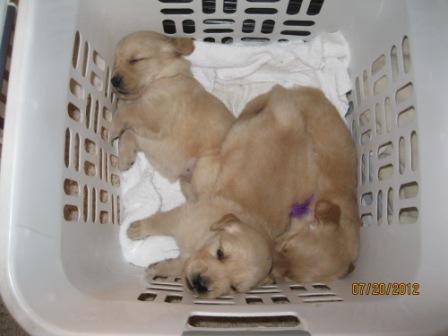 Lucy, Tigger, Kipper 4 weeks
First Time Outside July 23, 2012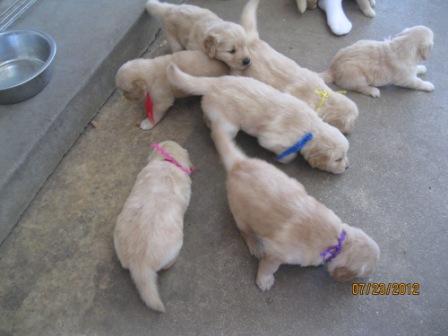 First time on concrete...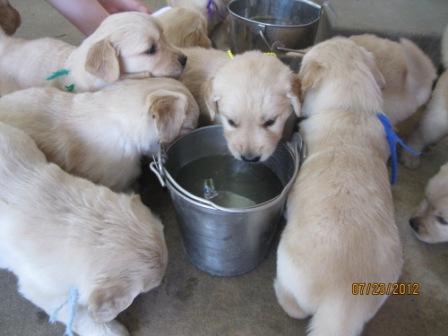 First time drinking water...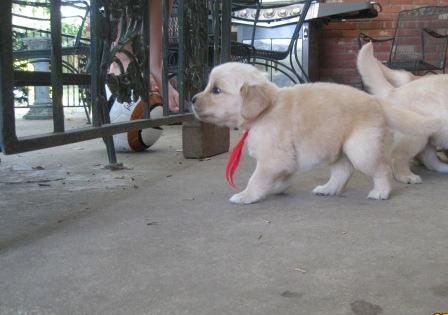 Minnie meets the gate...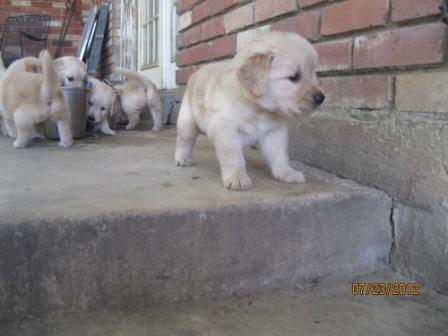 Steps?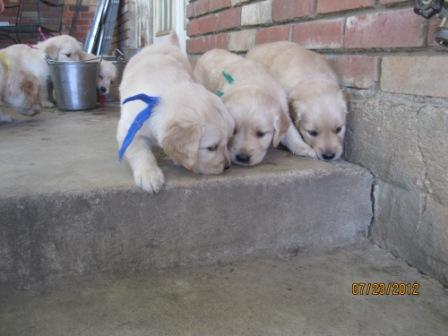 Linus, Lucy, Madeline...First time down steps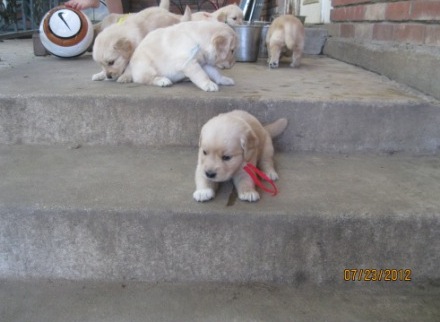 Minnie is the brave one...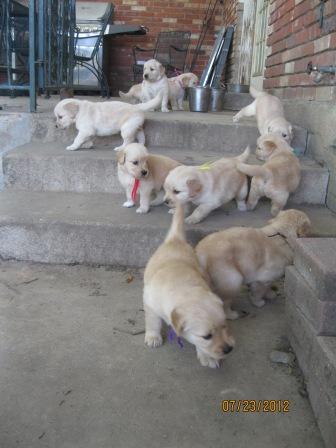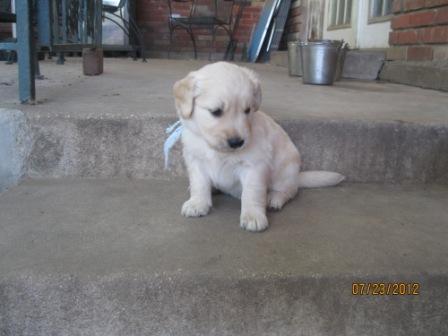 Casper...4 weeks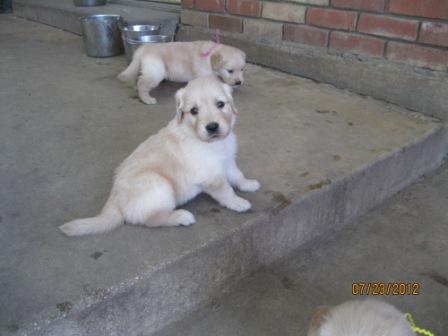 Madeline with Roo (background)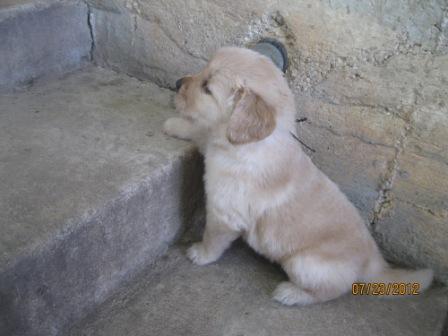 Mickey 4 weeks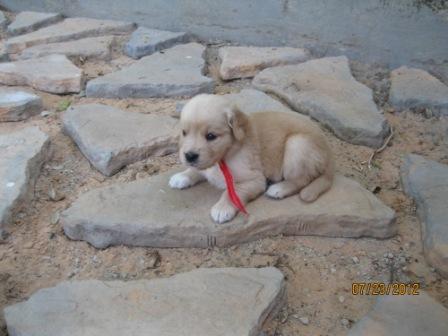 Minnie and the step (4 weeks)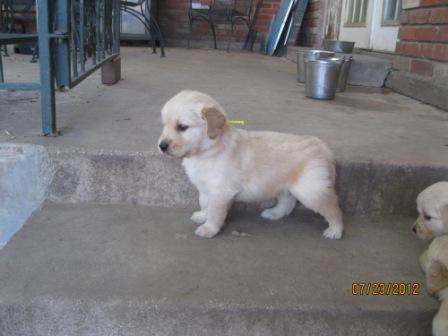 Pluto (4weeks)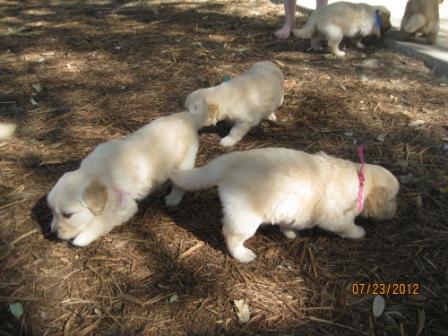 First time on dirt...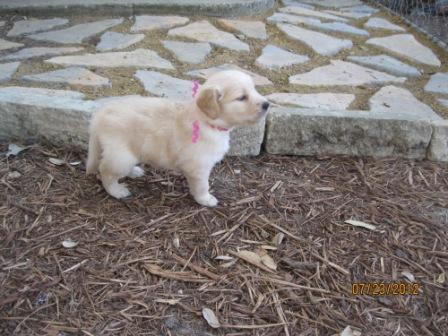 Roo (4weeks)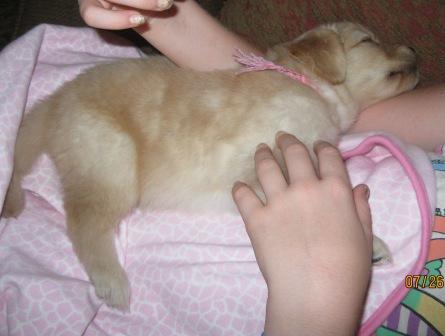 Madeline (5 weeks)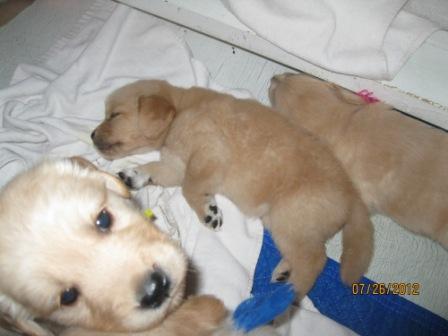 Pluto, Minnie, Roo (5 weeks)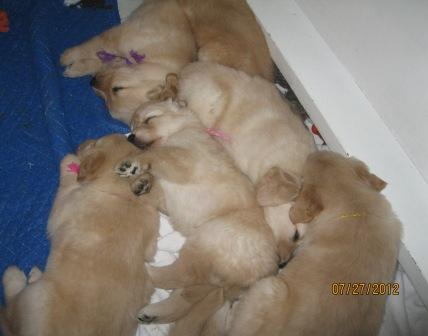 (5 weeks)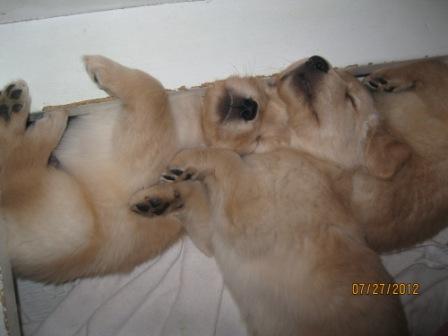 (5 weeks)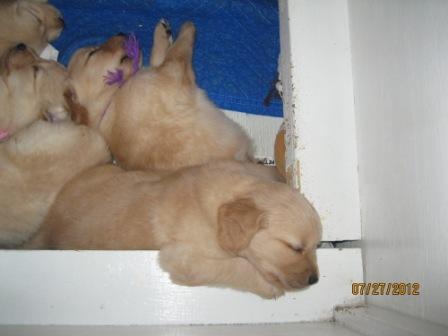 (5 weeks)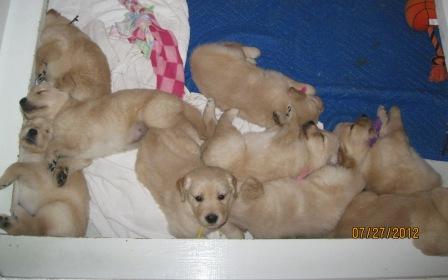 Pluto wide awake...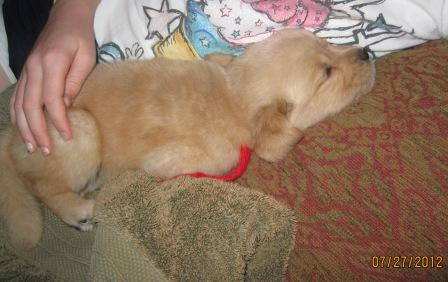 Minnie (5 weeks)
First Taste of dog food: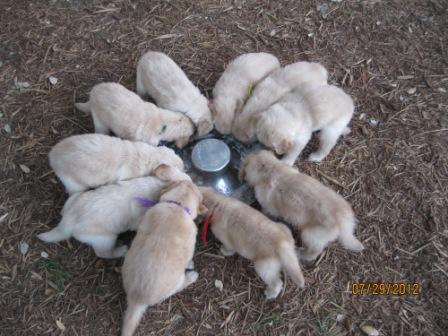 A very full Mickey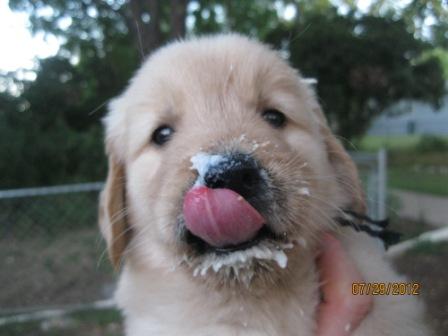 What a mess!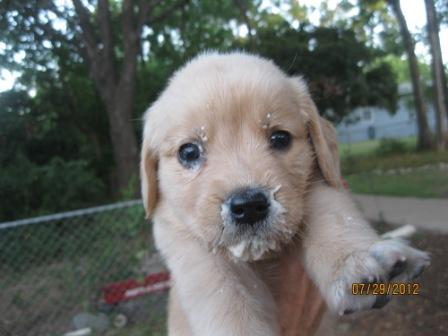 Messy Minnie
Baby Minnie goes for a ride while Aunt Piper sleeps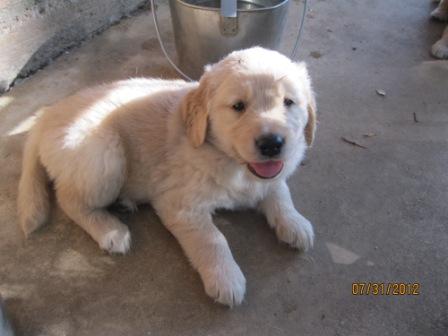 Tigger (5 1/2 weeks)
Cartoon Pool Party
Day 1: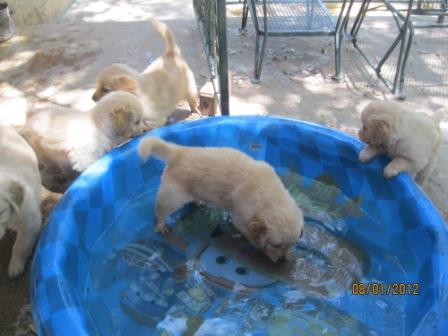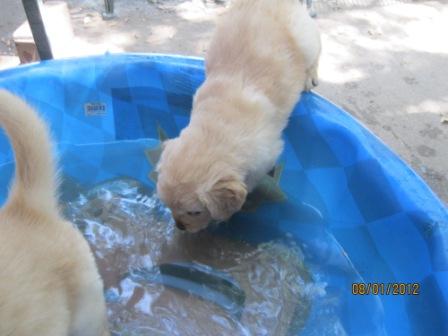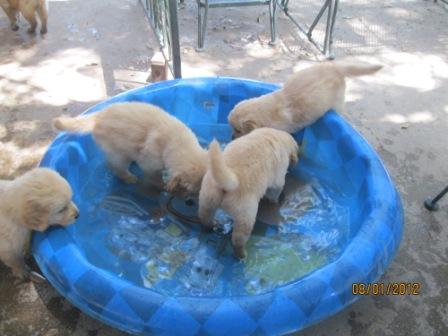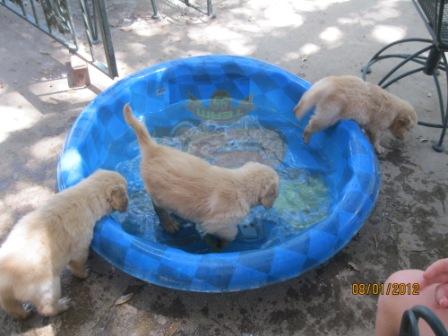 Day 2...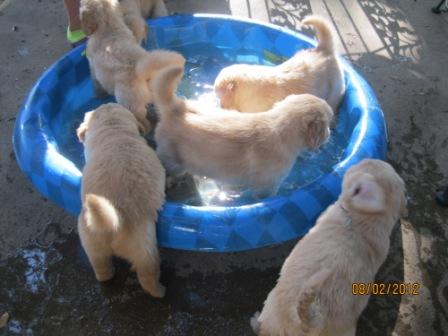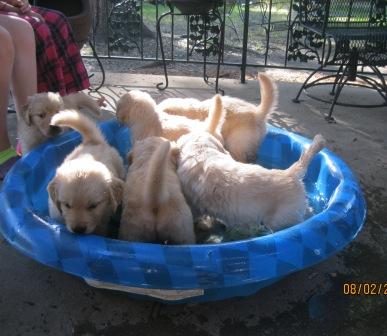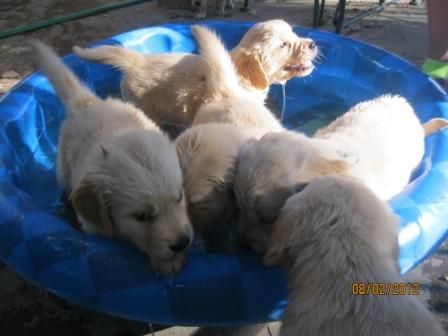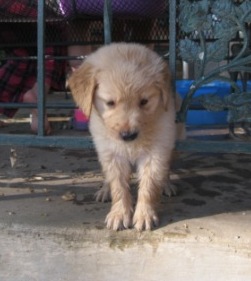 Madeline vs the fence...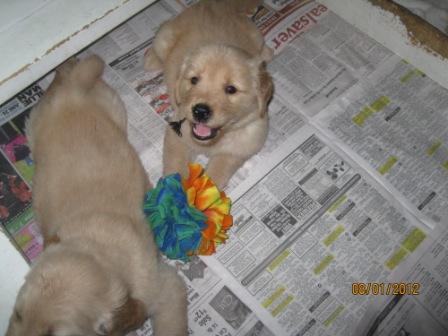 Mickey...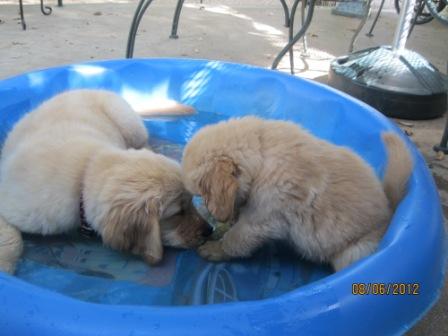 Mickey meets his big cousin "Charlie"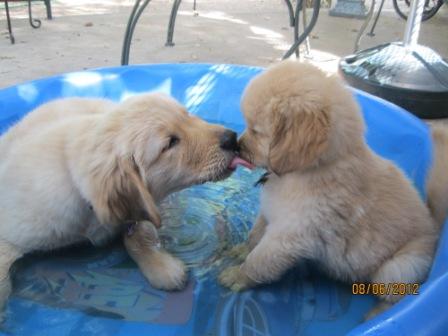 Kissing Cousins...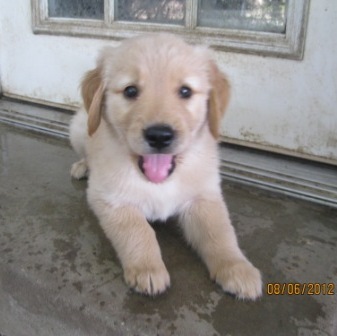 Kipper (6 weeks)